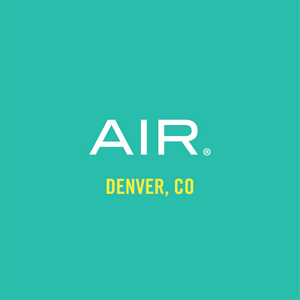 AIR's 25-Hour Aerial Yoga Certification* program is for students looking to gain a better understanding of aerial yoga or become an aerial yoga instructor. This certification is the ideal program for students with a yoga, barre, or dance background. Additionally, Prenatal Aerial Yoga will be included as a bonus section. 
Students who complete the 25-Hour Aerial Yoga Certification program will deepen their practice + understanding of aerial exercise, know how to structure + create a cohesive, well-rounded class, acquire an understanding of aerial philosophy, and have the confidence + tools to begin teaching Aerial Yoga.
Contact info@airfitnow.com or (312) 288-9614 for more information today. Cost per person $1750. Group rates available.
Early Bird Discount:  Book atleast three months in advance and you save $350!!  Use code "EARLYBIRD" at checkout.  
 Payment plans are available.  All payment plans are invoiced in three equal installments with the final payment being due prior to the training.  For more info, contact info@airfitnow.com.
*Our aerial yoga/fitness certifications are prerequisites to be invited to our AIR Format Training and audition. Certifications do NOT guarantee teacher placement at AIR studios.  
Transformative!!
Wow!! I am so grateful to have gone through this AIR yoga training course. I learned so much more than I thought I would and at the end of the weekend felt confident in my journey to be a new yoga teacher! I'm grateful for this opportunity and hope many more can join our AIR community! Much love!